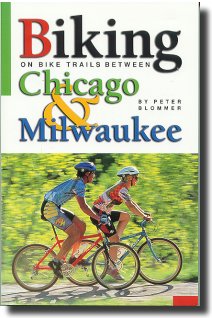 Biking on Bike Trails Between Chicago & Milwaukee - Updated
by Peter Blommer
100- mile route between Chicago's Loop and Downtown Milwaukee - 80% on off-road paths. Book provides maps & route descriptions going both north and south, with easy to follow best connector routes between the bike paths.
Suggestions on day & side trips included. Includes update sheet.

160 pages 5 ½ x 8 ½ IL, WI
0-9662259-0-2 2019 B042 $14.95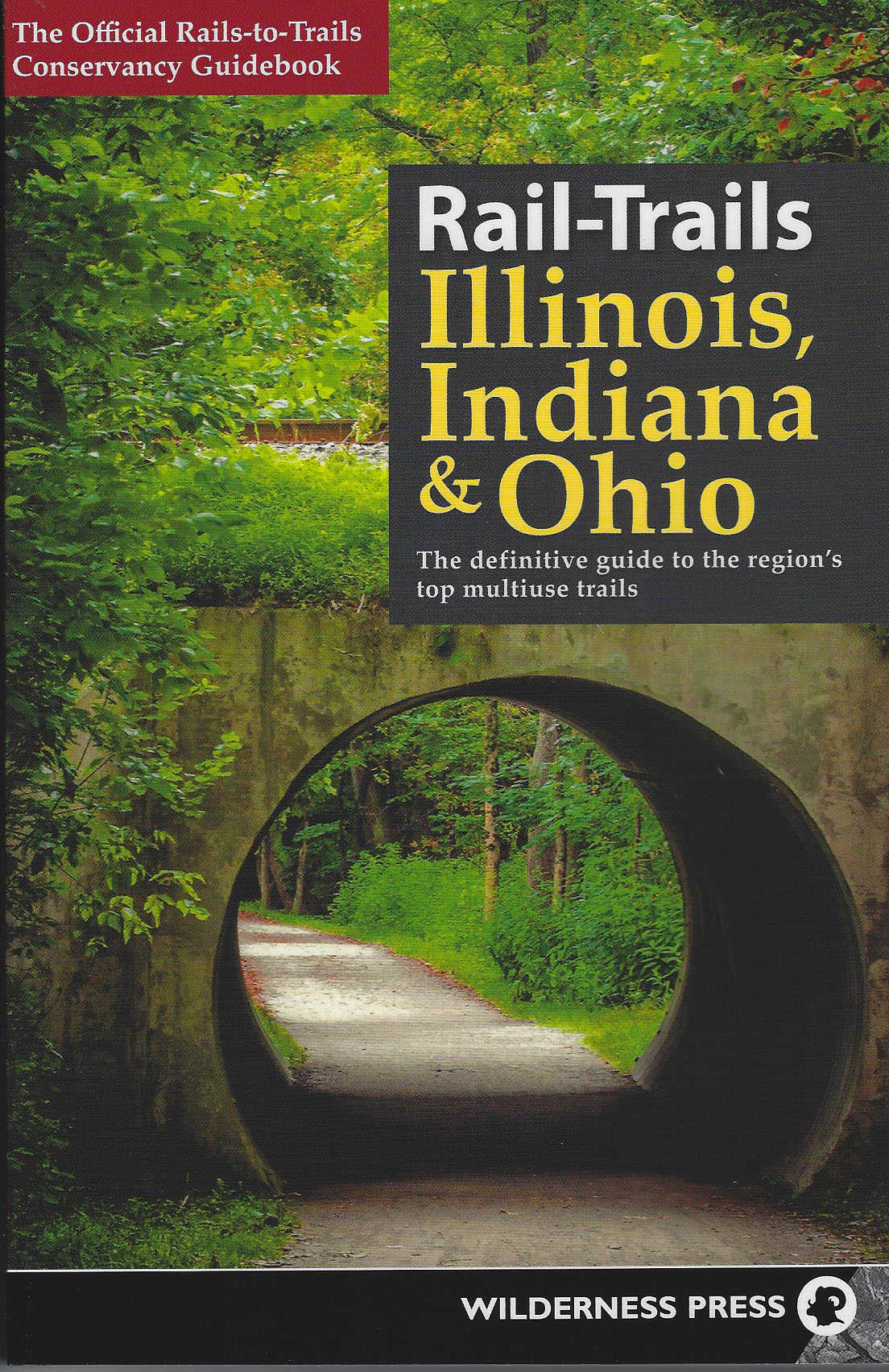 Rail-Trails Illinois, Indiana & Ohio
the Official Rails-to-Trails Conservancy Guidebook
Explore 72 of the best rail-trails and multiuse pathways across three states. Tour Ohio's Amish Country, take a ride along
Chicago's Lakefront, and enjoy the picturesque countryside on Indiana's longest rail-trail.
262 pages 5 ½ x 8 ½
978-0-89997-848-2 2017 B308 $18.95
Best Tent Camping Illinois - Second Edition
by John Shirle
Your car-camping guide to scenic beauty, the sounds of nature, and an escape from civilization. The PRAIRIE STATE provides a spectacular backdrop for some of the most scenic campgrounds in the country. But - if you want to know which campgrounds offer the most privacy, are the best for first-time campers - you need this guide.
Inside you'll find 50 private, state park, state recreational area, forest preserve, and wildlife area campgrounds, with detailed maps of each site.
978-1-63404-104-1 2018 B706 $16.95.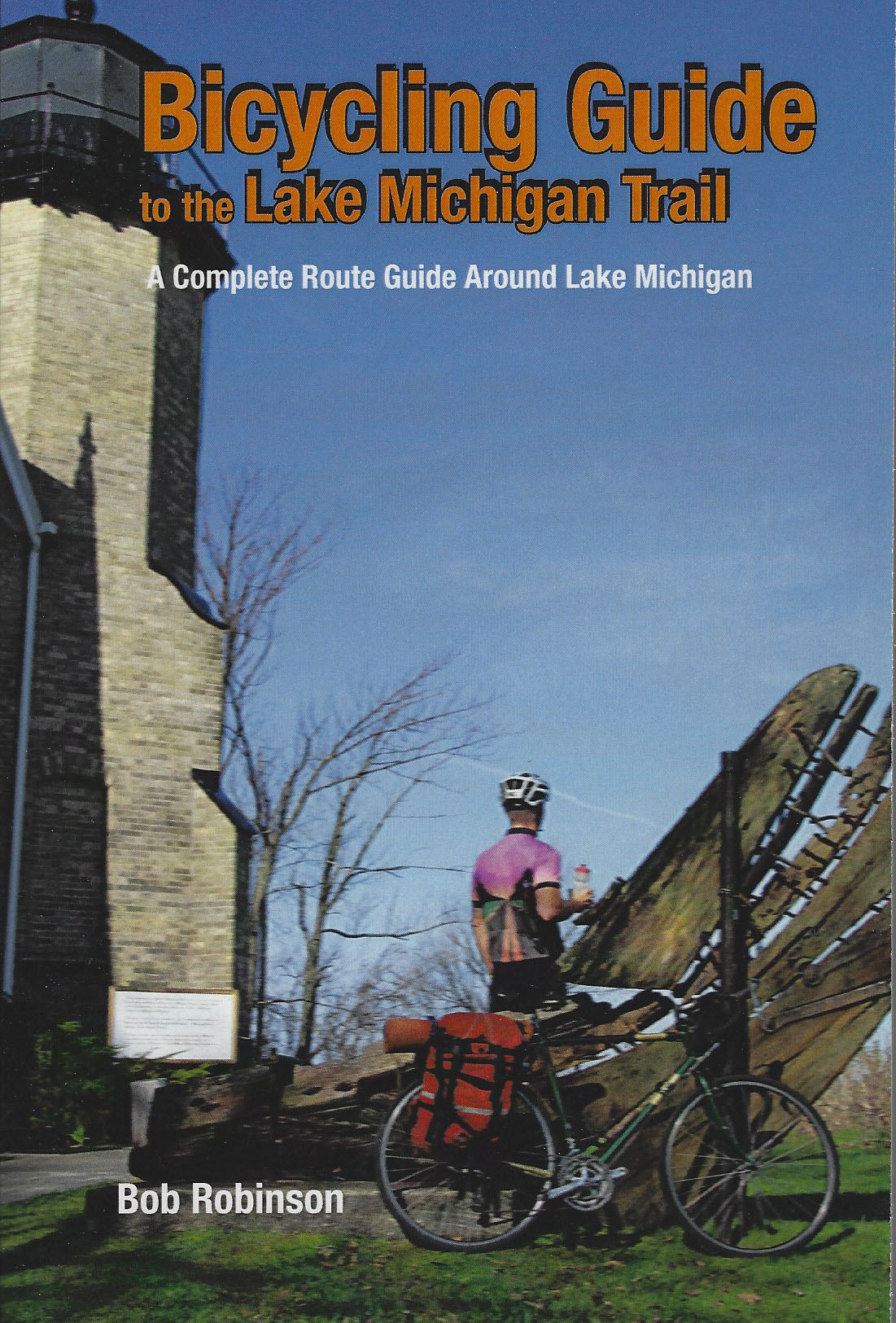 Bicycling Guide to the Lake Michigan Trail
by Bob Robinson
A complete route guide around Lake Michigan. Your ride around the lake will include panoramic bluff views across the expansive clear waters, endless numbers of clean, pristine beaches, and small quaint villages. This tour has it all!
160 pages 5 1/2" x 8 1/2" IL, MI, WI
978-0981895-222 B301 $19.95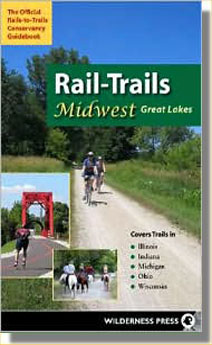 Rail-Trails Midwest
by Rails-to-Trails Conservancy
The Official Guidebook. Many rail-trails are paved and run through the most popular parts of town, such as Indianapolis's bustling 15-mile Monon Trail. Others expose you to regional history, like Ohio's 11-mile Holmes County Trail, whose corridor is shared with the horse-and-buggies of the local Amish. Visit the many quintessential American small towns along the Midwest's many rail trails.
392 pages 5 ½ x 8 ½ IL,IN,MI, OH, WI
0-89997-467-8 2012 B293 $18.95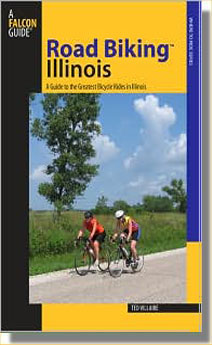 Road Biking Illinois
by Theodore Villaire
A guide to the state's best bike rides. Illinois greets cyclists with a warm and varied embrace, from its small towns and urban historic areas to its scenic parklands replete with lakes and hills. 43 memorable rides that explore all the beauty and diversity the Prairie State has to offer.
240 pages 5 ½ x 8 ½
978-0-7627-4688-0 2010 B290 $16.95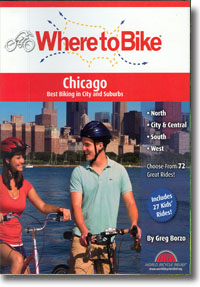 Where to Bike: Chicago
by Greg Borzo
Best Biking in the City and Suburbs. Choose from 72 great rides, including 27 rides with kids! A fantastic guide to exploring the many inviting bike trails and lanes, parks and forest preserves, neighborhoods and destinations that the Chicago region has to offer. Whether you are a recreational rider, a commuter or a dedicated year-round cyclist, this guide gives you the ideas, tools, maps and ride descriptions you'll need to find new adventures in your neighborhood - and beyond!
280 pages 6 ½ x 8
978-0-9807502-2-5 2011 B291 $24.95