Don't let the titles fool ya - all "Bicycle" trail books include references for biking,

cross-country skiing, hiking, horseback riding, in-line skating, and snowmobiling.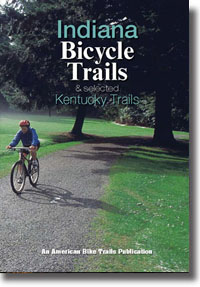 Indiana Bicycle Trails & Selected Kentucky Trails
by Ray Hoven for American Bike Trails
Includes most Ridable Rail Trails!
Where to bike on over 70 surfaced and Mountain Biking Trails in Indiana & selected Kentucky Trails. Illustrated and in color. Easy to reference and use. Includes directions to trail sites and access points, trail distances, general setting and conditions, available facilities, points of interest, sectional & selective overviews, riding tips, contacts for additional information, and alternate trail uses.
192 pages 9 x 5 1/2 IN KY
1-57430-139-X 2007 B247 $16.95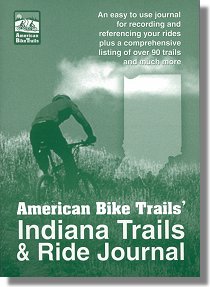 Indiana Trails & Ride Journal
by Ray Hoven for American Bike Trails
A comprehensive listing of facts and descriptions for over 90 trails , plus an easy to use log for recording your rides.
256 pages 5 ½ x 8 ½
1-57430-116-0 B138 $ 9.95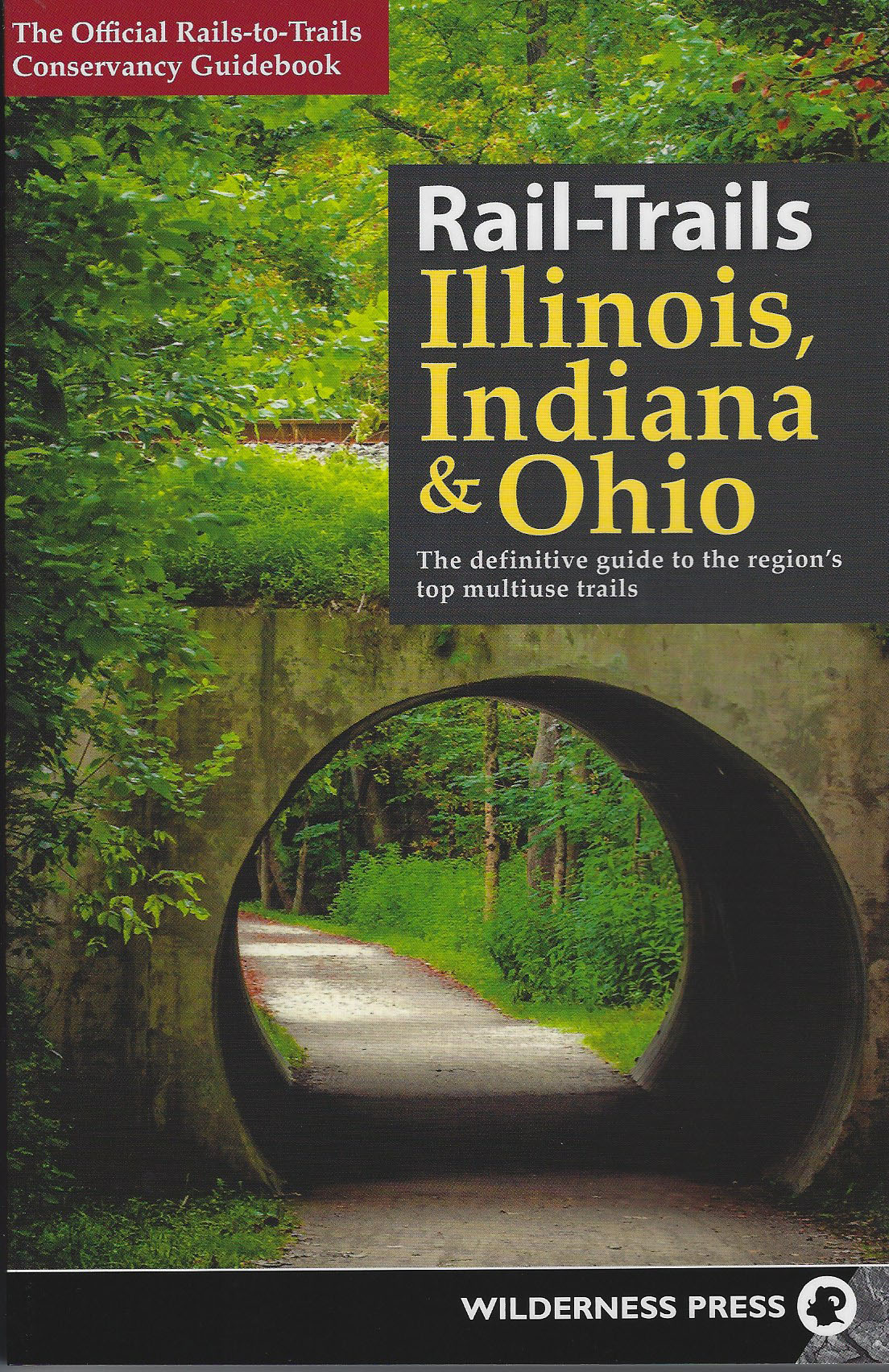 Rail-Trails Illinois, Indiana & Ohio
the Official Rails-to-Trails Conservancy Guidebook
Explore 72 of the best rail-trails and multiuse pathways across three states. Tour Ohio's Amish Country, take a ride along
Chicago's Lakefront, and enjoy the picturesque countryside on Indiana's longest rail-trail.
262 pages 5 ½ x 8 ½
978-0-89997-848-2 2017 B308 $18.95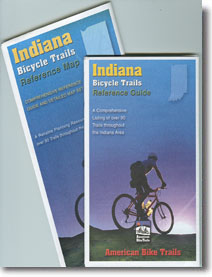 Indiana Bicycle Trails Reference Map & Guide Set
by Ray Hoven for American Bike Trails
Large 26" x 34" illustrated map and 25 ½" x 20" guide
In color and two sided.
Loaded with information on over 90 trails in Indiana & surrounding states.
Trail lengths, surfaces, settings, alternate uses, coordinates, and directions on getting there.
1-57430-117-9 IN80 $7.95