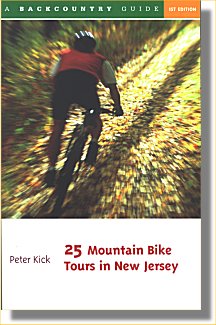 25 Mountain Bike Tours in New Jersey
by Peter Kick
25 carefully created tours range from 2 to 28 miles. From family outings to "slammin', dirt-eatin' single-tracks"!
Includes maps and regulation information
Surface conditions
Trail highlights
208 pages 5 ½ x 8
088150386X B197 $15.95
Bed, Breakfast & Bike Northeast
by Cynthia Reeder
Whether you're a road biker or a hard-core mountain biker, there is a destination for you. The profiles of each Inn come with an assortment of suggested rides in the area and "all the dirt" on the local mountain biking scene as well as favorite recipes.

340 pages 5 ¼ x 8 ¼
0-933855-21-4 B189 $17.95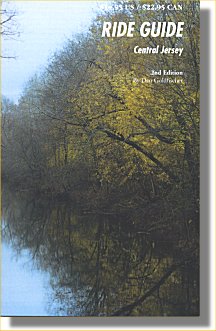 Ride Guide Central Jersey - Second Edition
by Dan Goldfischer
Offers 21 rides with a combination of paved, gravel, and dirt roads from hilly Hunterdon County along the Delaware River down through the Millstone Valley, out from Princeton in four directions, and over to the Jersey shore.
164 pages 5 x 8
0-933855-18-4 B187 $14.95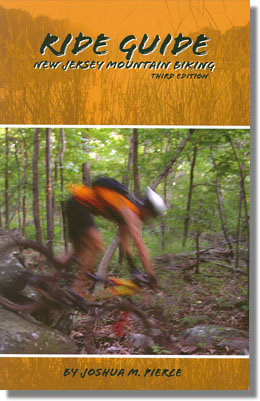 Ride Guide New Jersey Mountain Biking
by Dan Goldfischer
From Hartshorne Woods Park near the Monmouth County shoreline to Ringwood State Park in the mountains of the Skylands, you will find twenty-six rides encompassing some of the most spectacular and varied terrain in the Garden State.
168 pages 5 x 8
978-0-933855-25-0 B256 $15.95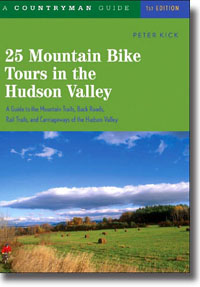 25 Mountain Bike Tours in the Hudson Valley
by Peter Kick
Kick's selection of 25 tours is as diverse as their settings. From Lake George to Yonkers, from family outings to challenging peak climbs. From Rail-Trails canal towpaths to heritage bikeways.
208 pages 8.3 x 5.4
0881503606 B238 $15.95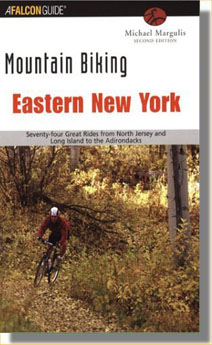 Mountain Biking Eastern New York
by Michael Margulis
Heaven on two wheels, Eastern New York offers trails ranging from scenic cruising to heart-pumping, technically demanding single-track. Contains 74 epic rides from New Jersey and Long Island to the Adirondacks. Includes 76 maps and 56 black & white photos.
384 pages 6 x 9
0-7627-2264-9 B183 $16.95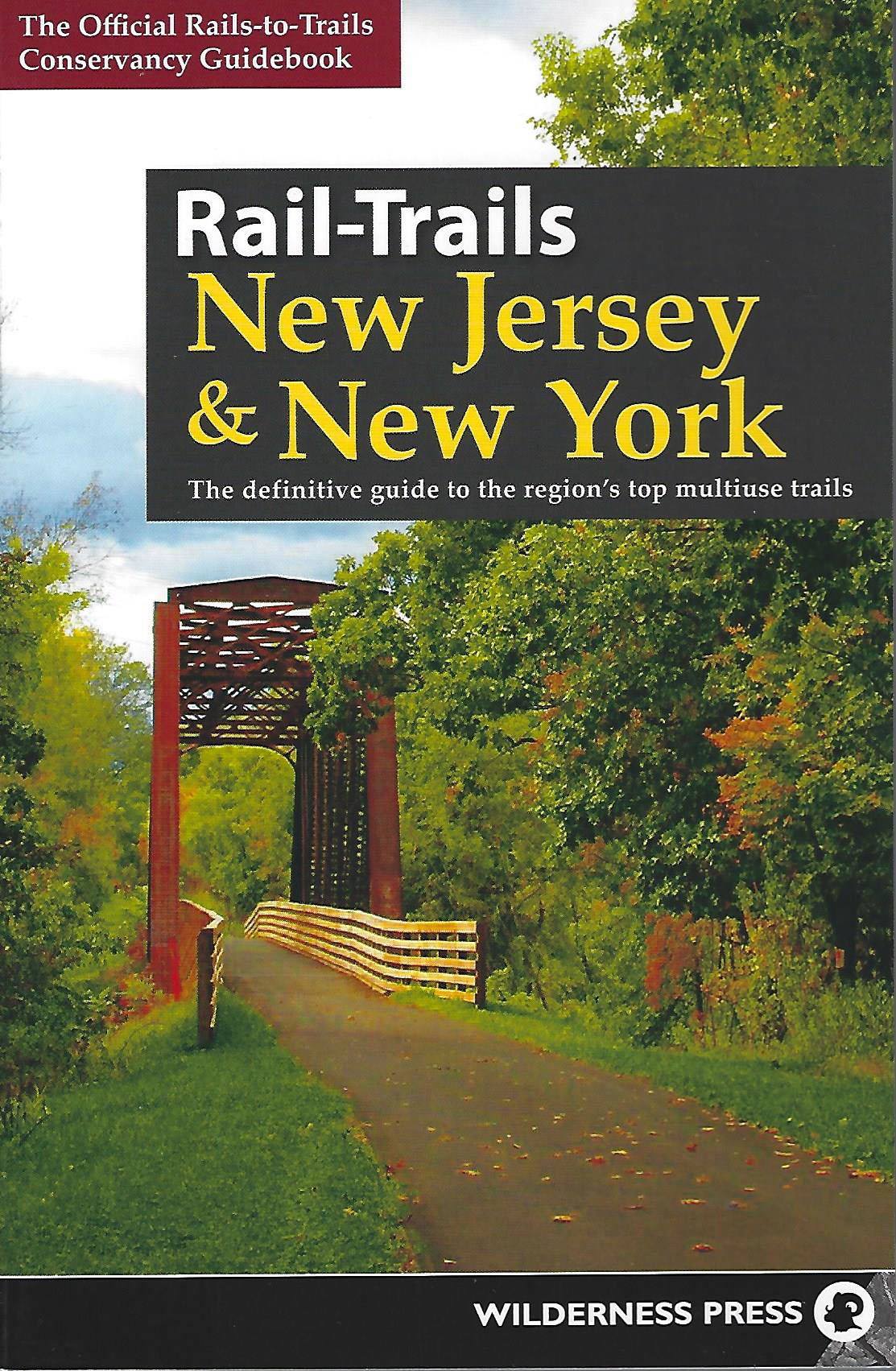 Rail-Trails New Jersey & New York
the Official Rails-to-Trails Conservancy Guidebook
Explore 58 of the best rail-trails and multi-use pathways in two states including four Hall-of-Fame rail-trails: the High Line, The Hudson Valley Rail Trail, Walkway Over the Hudson, and William R Steinhouse Dutchess Rail Trail.
218 pages 8 ½ x 5 ½ NJ NY
978-0-89997-965-6 2019 B313 $18.95