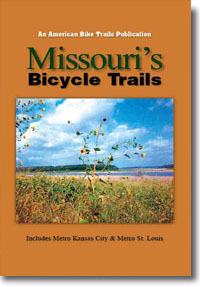 Missouri's Bicycle Trails
by Ray Hoven
Includes most Ridable Rail Trails!
Where to bike on over 75 trails throughout Missouri, both surfaced and Mountain Biking.
Includes Metro Kansas City & Metro St. Louis, and the Katy Trail, America's longest rail trail.
Includes directions to trail sites & accesses.
192 Pages 5 ½ X 9
1-57430-137-3 2007 B230 $16.95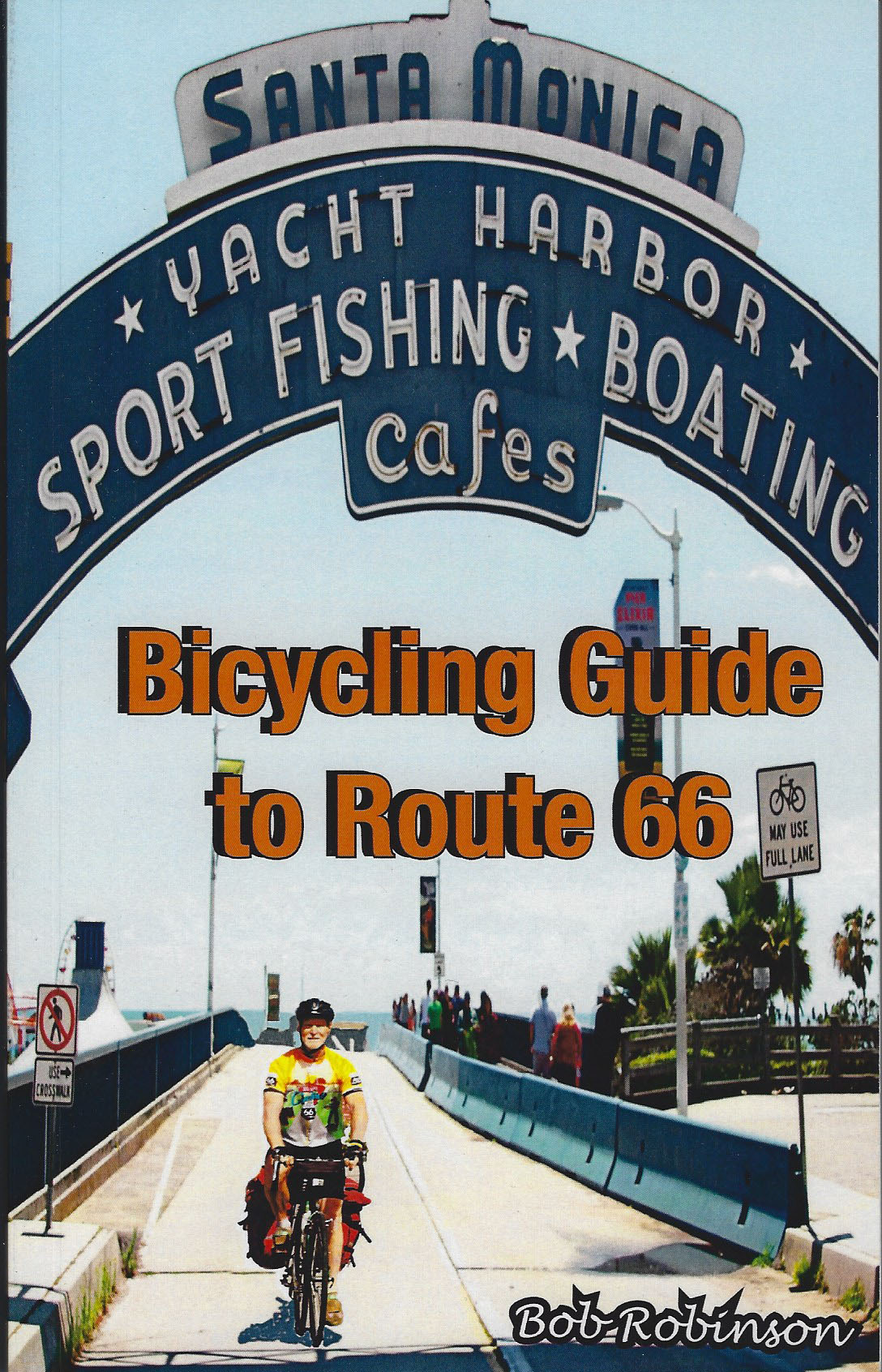 Bicycling Guide to Route 66
by Bob Robinson
Visit first-hand the classic roadside attractions that made the "Mother Road" one of the most well-known highways in the world. Using the turn-by-turn directions of the Mileage Logs you will never be at a loss for direction. Plus, with the services for camping, lodging, supplies, bike shops, and restaurants listed for each community along the route, you will always have the information needed to plan the next leg of your journey.
288 pages 6 x 9 IL MO KS OK TX NM AZ CA
978-0981895239 2016 B307 $19.95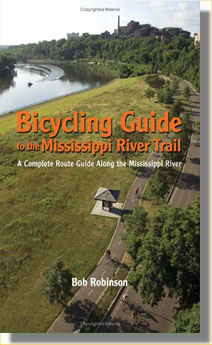 Bicycling Guide to the Mississippi Trail - Second Edition
by Bob Robinson
A complete route guide along the Mississippi River. This is the go-to guide for bicycle travelers that want to experience all the best parts of the Mississippi River Trail. This new edition not only directs cyclists along the trail, it provides even more scenic, historic, and cultural destinations for cyclists to enjoy.
Bob unwraps the 2,500 mile adventure into everything that makes America great: the people, communities, landscape, and culture crafted at every turn by the mighty Mississippi River. The bicycle is truly the best way to enjoy such an adventure and this bicycling guide makes it all possible.
200 pages 8 ½ x 5 ½ AK,IL,IA,KY,LA,MN,MO,MS,TN,WI
0-9818952-0-8 2013 B272 $19.95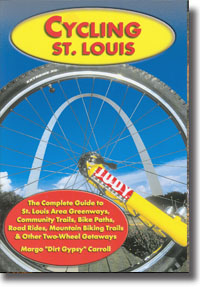 Cycling St. Louis
by Margo Carroll
More than 40 cycling bike and road routes, paved park paths, and mtn. biking trails for every skill level - from weekend saunterers to
competitive road cyclists. Includes things to see, possible hazards, checklists, and skill-level ratings.
192 pages 6 x 9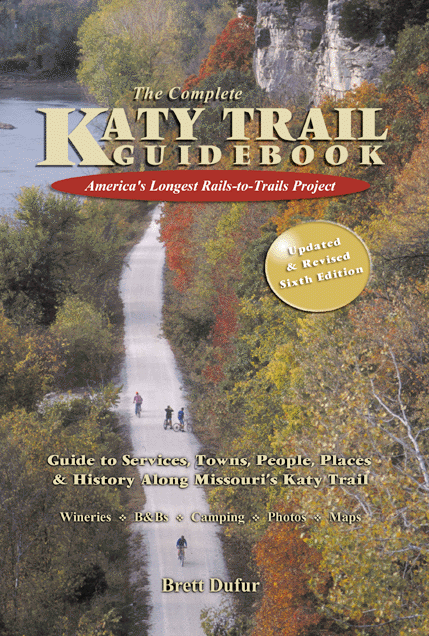 The Complete Katy Trail Guidebook - Eleventh Edition
by Brett Dufur
Covers the many distinctive towns along Missouri's 225-mile long Katy Trail as it follows the Missouri River across Missouri.
Includes service information, maps, photographs, bed & breakfast inns, and many other features along the way.
192 pages 6 x 9
978-1891708-459 2021 B037 $21.95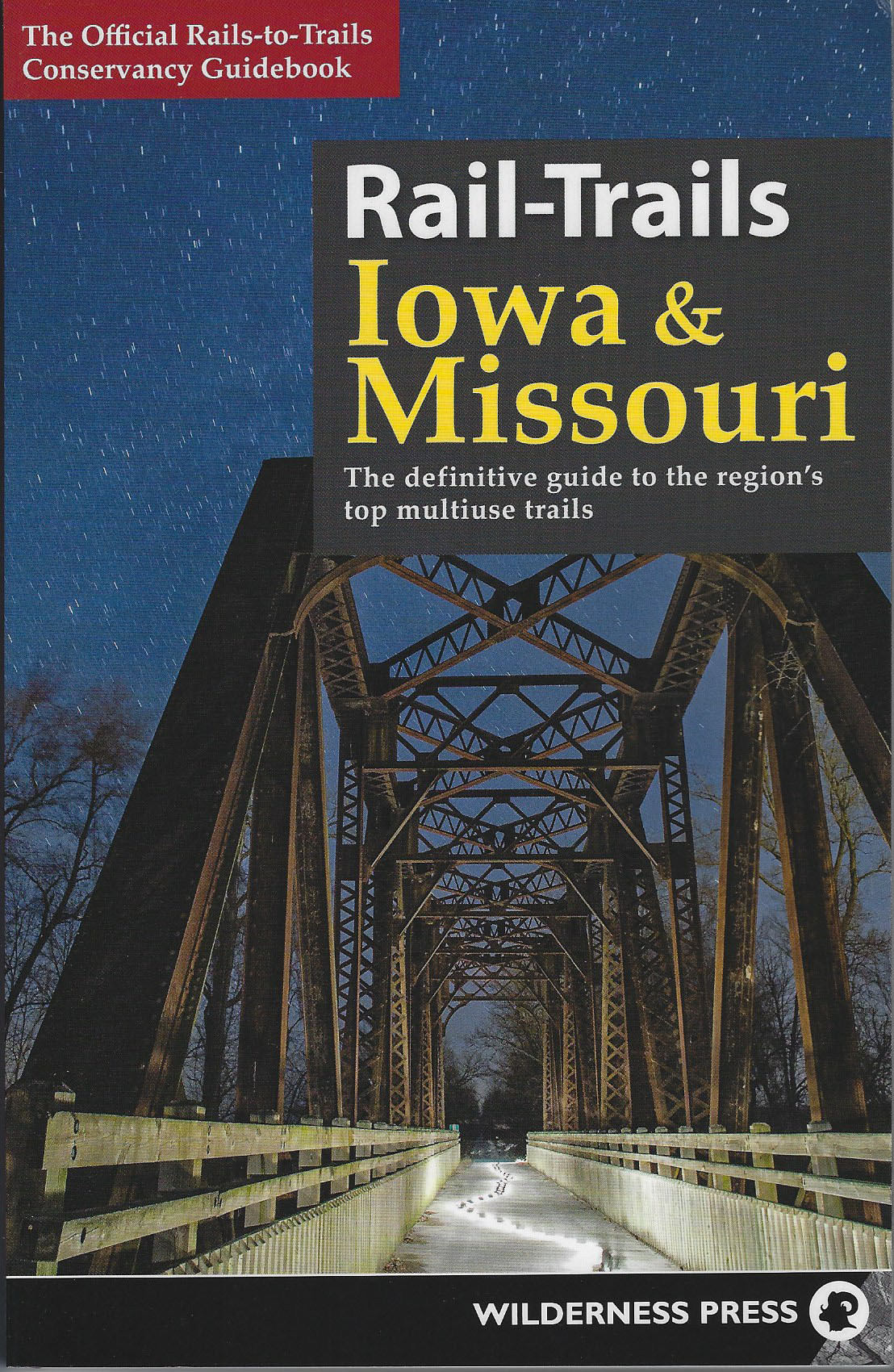 Rail-Trails Iowa & Missouri
by Rail-Trails Conservancy
Explore 44 of the best rail-trails and multiuse pathways across two states. Enjoy one of the most well-known
trail art installations in the country along Iowa's High Trestle Trail, or visit some of Missouri's most welcoming
communities on the nearly 240-mile Katie Trail. You'll love the variety from beautiful waterways and scenic
areas to the hustle and bustle of the states' urban centers.
978-0-89997-846-8 2017 B309 $16.95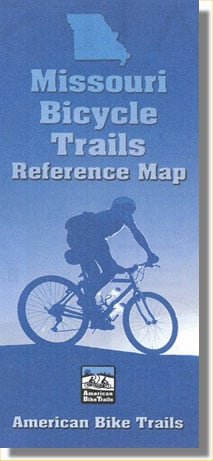 Missouri Bicycle Trails Reference Map
by Ray Hoven for American Bike Trails
26" by 38" full color, two sided.
Loaded with information on over 100 trails.
City and county to trail indexes,
Trail facts such as length, surface, biking type, setting, alternate uses, coordinates.
1-57430-110-1 MO80 $ 6.95